(510) 758-8867
(925) 458-8867
Serving the East Bay & All Surrounding Cities
Serving the East Bay & All Surrounding Cities

East Bay Tutors
Private Tutors in the East Bay for All Subjects & Grade Levels
Looking for an East Bay Tutor? From elementary all the way up to college and graduate school, our experienced team at Grade Potential ensures that you'll receive the highest quality tutoring on your way to achieving your goals, all at an affordable price! We've worked with thousands of local students, so we know what it takes to be successful around here.
New clients receive a risk-free trial session where you can meet one of our tutors with no obligation. If you're not thrilled after your first hour, we don't charge you anything! Call us now to learn more and get specific pricing.

Getting Started Is Easy!
Call us now: (510) 758-8867(925) 458-8867
About East Bay
According to East Bay tutors one of the best universities in the country is located here, University of California, Berkeley. The University of California Berkeley has a very distinguished faculty and alumni, and is very proud to have discovered sixteen elements on the periodic table: americium, astatine, berkelium, californium, curium, dubnium, einsteinium, fermium, lawrencium, mendelevium, molybdenum, neptunium, nobelium, plutonium, seaborgium, and technetium.
When these elements were discovered, beginning in the 1950s, there was some dispute between research laboratories about which team found the elements first. In 1957 a research laboratory in Sweden maintained that they discovered element number 102, Nobelium. A different research group located in the Soviet Union (Russia) came forward and said that they had in fact discovered the very same element, but had managed to do it a whole year earlier in 1956. The Soviet Union team claimed that they simply had not yet published their results. An impartial team was created known as the Transfermium Working Group (TWG), whose job it was to go out and log who found what first took five years going between the various research groups who had laid claim to the discovery of elements at one time or another to decipher who deserved recognition for the discovery.
Each of these labs was using what is called a "cyclotron". According to East Bay tutors this was invented by Ernest O. Lawrence, who founded the Lawrence Berkeley National Laboratory and the Lawrence Livermore National Laboratory. He was a nuclear scientist and himself won a Nobel Prize in Physics for the invention of the cyclotron, as it was integral in the research on isotope separation. He was a full professor at the University of California in the 1930s, and lawrencium; chemical element number 103, that was discovered at Berkeley in 1961 was named in his honor. The first cyclotron cost approximately $25 to manufacture and was small enough to be held in the palm of one hand. Lawrence created it using brass, sealing wax and wire. The purpose of its design was to obtain particles of an extremely high energy. His invention involved using two semi-circular electrodes; the protons would pass in a circular motion between these two electrodes connected to an alternating potential because they are held by the magnetic field. The protons turning round and round and picking up speed would eventually create a high-energy beam. Once the basic principle was figured out, Lawrence set about changing the scale of the cyclotron in order to make it even more powerful.
Getting Started Is Easy!
Call us now: (510) 758-8867(925) 458-8867
Twilight over the East Bay
East Bay Scholarship
Grade Potential Tutoring is proud to provide East Bay students with the opportunity to win a semi-annual college scholarship of $1,000! We are proud to assist students with their investment in education. Many local families trust us with their educational investment on a regular basis, so we feel great about giving back in a similar way! Click below to learn more about our scholarship program and how to apply.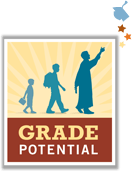 Grade Potential Tutoring East Bay
$$
(510) 758-8867