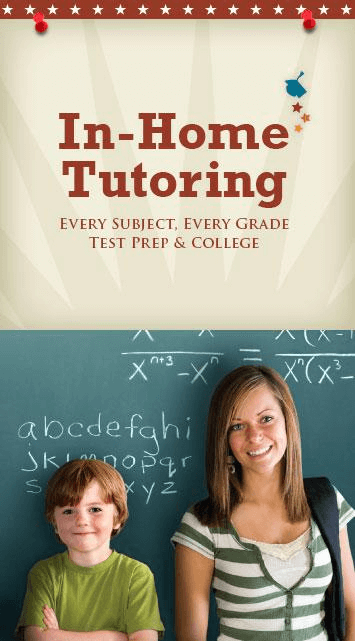 In-Home Tutoring Services
Find a Tutor for Every Subject
Our panel of contract tutors cover all subjects and grade levels for students throughout the country! Please visit our Locations Page to find the office nearest you. From elementary school subjects to college and graduate school courses, the experienced team at Grade Potential ensures you'll receive the highest quality tutoring services on your way to achieving your goals. Since we have worked with over 3,000 students, we know what it takes to be successful around here!
The Advantages of Tutoring at Home
We understand that coordinating family logistics can be a challenge! For that reason, rather than you coming to a tutoring center, our contract tutors meet you at YOUR desired location and work around YOUR schedule. Just make one phone call to us and one of our exceptional contract tutors will be at your door within 48 hours. (Rush appointments are also available!)
Welcome back to classes! We hope you are all looking forward to this upcoming school year just as much a we are here at Grade Potential. We are so excited…
read more »
Grade Potential Scholarship
Grade Potential Tutoring is proud to provide Grade Potential students with the opportunity to win a semi-annual college scholarship of $1,000! We are proud to assist students with their investment in education. Many local families trust us with their educational investment on a regular basis, so we feel great about giving back in a similar way! Click below to learn more about our scholarship program and how to apply.